New
New Police Item: Warrant Paper
Buy Warrant Paper at the Police Station, walk up to some estate and write a warrant. Now deliver the warrant to either the Police Chief or the President. Drop the Warrant Paper near either one and let them sign -- it's not cheap!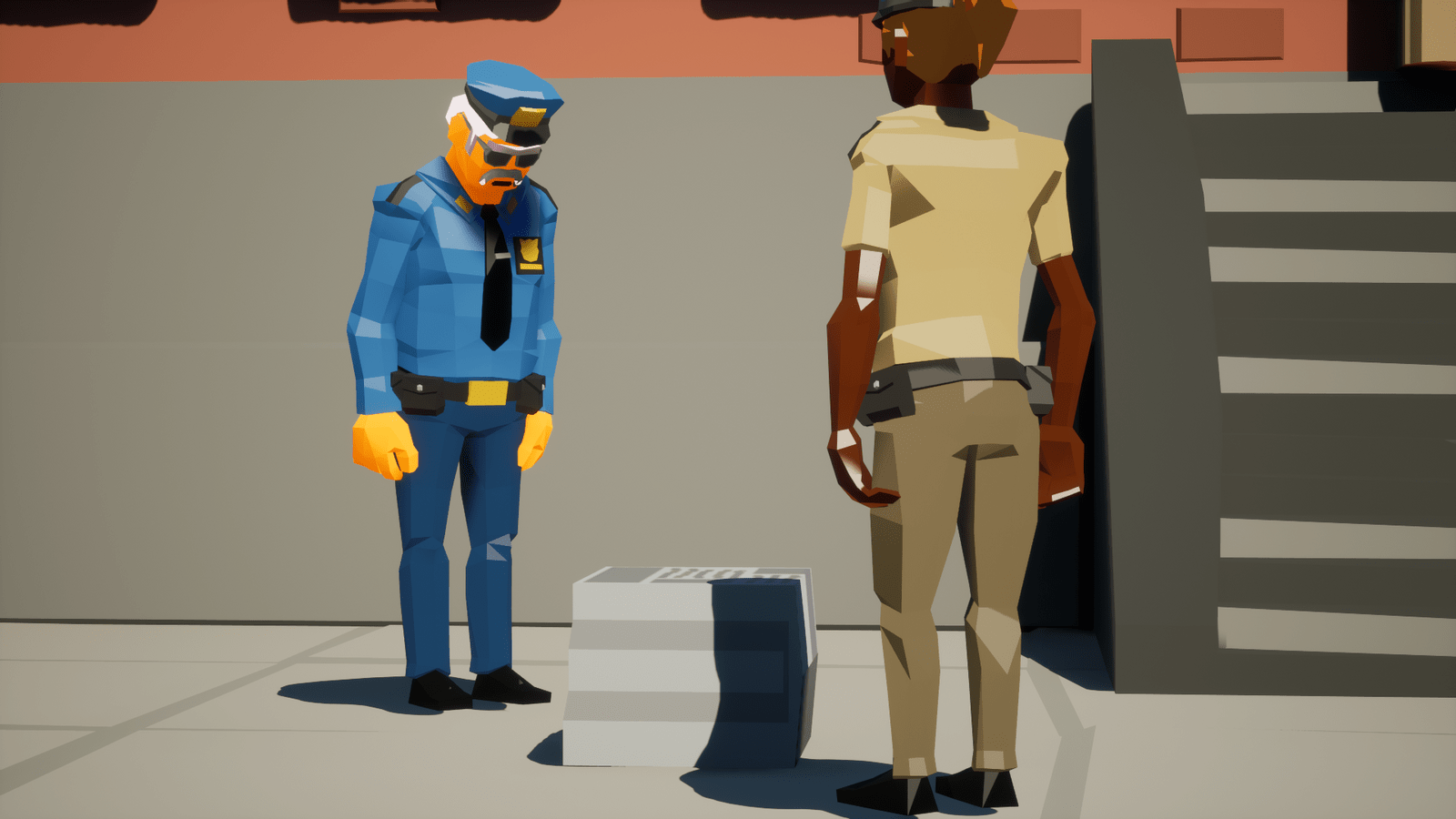 Grants 3 minute access to property, building excluded. Warrant Paper makes audible sound when created and equipped.
New Neutral, Gangster specific mechanic: Death Spawns.
Players will always spawn a significant distance away from their death locations.
New Job specific become sounds for the President, Arms Dealer, Vehicle Salesman, and Gangsters.
Admins and moderators will always see the player name plates and their corresponding player id.
The Dedicated Server now logs player chat and impactful comand usage.
New money printer sounds.
New Bank Machine sounds.
New admin only commands:
/tp <player-id> - Teleport to player.
/addmod <player-id> - Add player to moderators by PlayerID.
/delmod <player-id> - Remove player from moderators by PlayerID.
/steamaddmod <steam-id64> - Add player to moderators by SteamId64.
/steamdelmod <steam-id64> - Remove player from moderators by SteamId64.
New permission level: Moderator
Moderators can see anyones ID in-game and have access to the following commands:
/ban <player-id> - Bans player.
/kick <player-id> - Kicks player.
/unban <steam-id64> - Unban player by SteamId64.
New admin-only camera mode.
How do you take beautiful screenshots in BadLads? Simple, be an admin and press F8 (MenuDebug)!
Inventory (TAB) key toggles HUD visibility.
SlotBackward/SlotForward (SCROLL WHEEL) will zoom the camera.
Primary Fire (MOUSE1) teleports you some distance.
Keys 1-9 save a camera spot to the pressed key. Pressing a saved key will teleport you to the spot -- double tapping said key will remove the spot.
Controller supported.
Changes
First time players will receive an invulnerability period of 1m30s on initial spawn. Note: Player invulnerability is planned to receive a visual indicator later.
Property selling price now scales based on how long you've owned said property. Meaning you can't sell and rebuy property to avoid paying rent.
The Driver job now ejects all passengers when he enters the vehicle.
Invulnerable players cannot deal damage.
Changed the way hat color is generated.
Reduced server log spam.
Fixes
Fixed timed actions indicator ending 3-5 seconds early.